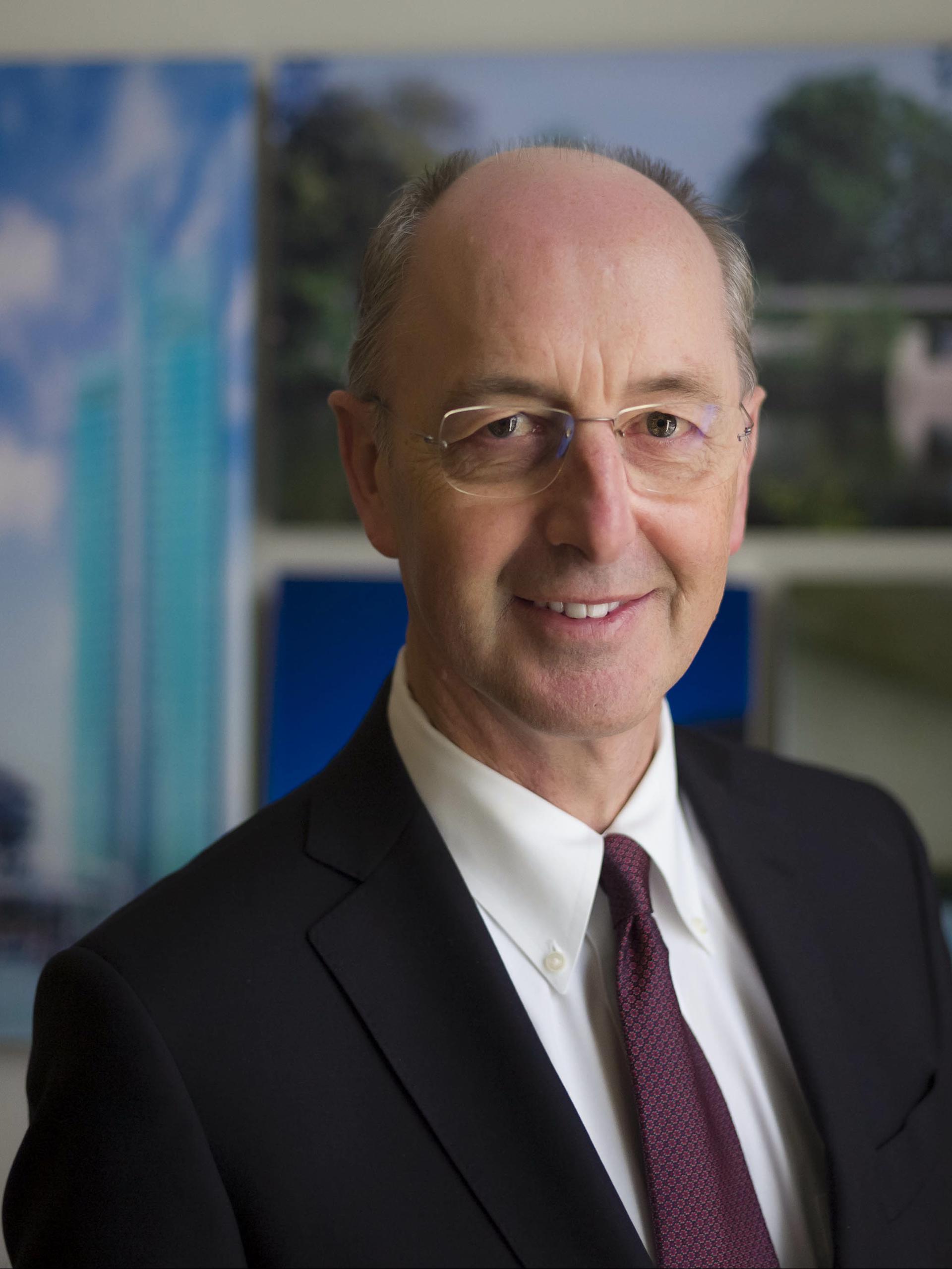 Eoin O'Morain
Chairman
BArch, FRIAI, RIBA, Architect ARB
As chairman, Eoin provides leadership to the Board of Directors. He brings to our studios over 40 years of experience and knowledge of international best practice in design and management.
Eoin has completed over €500 million worth of projects at two of Ireland's largest acute teaching hospitals and he continues to represent STW on Consultants Frameworks for University College London Hospitals and Guy's and St Thomas' Hospital. Eoin's spectrum of experience spans from maternity and primary care through acute hospitals to palliative and elderly care. His particular expertise in cancer facilities includes oncology day care, nuclear medicine departments, specialist cancer wards and a network of specialised radiopharmaceutical production units, was instrumental in securing STW's appointment to design and deliver the UK's first Proton Beam Therapy Centre at University College London Hospital.
Eoin's continued involvement on several acute hospital sites over several decades is evidence of his ability to respond to evolving needs of healthcare clients and lead change in the healing environment. Eoin's skills in fulfilling specialist technical briefs are further demonstrated in his completed buildings for broadcast media, telecommunications, financial and enterprise-focused clients.