The Gibson Hotel, Point Village, Wins Overall Prize at the ALCI awards
---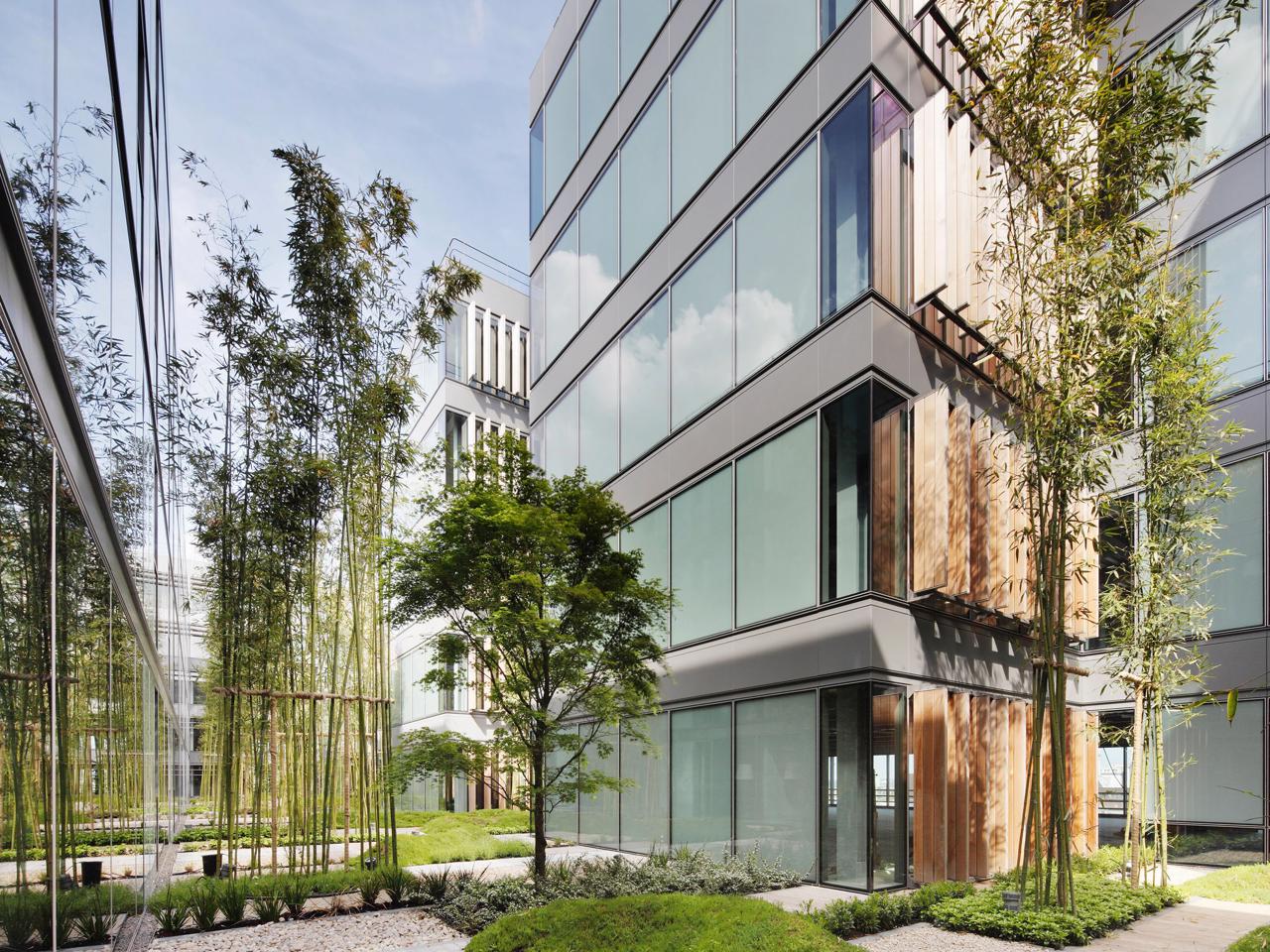 The Association of Landscape Contractors of Ireland have awarded the Gibson Hotel the Overall Award for Landscaping in Ireland. The Bog Oak Trophy was presented at the awards ceremony which took place in Belfast on the 17th of October 2010.
The Judges citation states that the Landscaped Courtyard gardens at the Gibson Hotel are '….an excellent example of work completed to a very high standard.' The adjudicators were also aware of the challenges encountered in developing gardens several floors above the ground in a modern building."
The Gibson Hotel
is part of the District Centre which forms part of the
Point Village
mixed use development in Dublin's Docklands. The scheme is designed around a major new civic space, Point Square, which is bounded by the shopping and leisure complex and the O2 theatre.
The hotel is entered through a dramatic atrium which forms a memorable entrance to the pedestrian plaza. A concourse runs across the fully glazed south façade of the main public areas and links the restaurant and bar with the terrace. Two distinct experiences are on offer to the visitor. On the one hand the south facing glazed terrace with views down over the urban theatre of Point Square and all its activities and is a unique experience both by day and by night. On the other hand the bar and restaurant are arranged around a planted courtyard space offering a more intimate experience. Similarly the guest bedrooms offer two different experiences either opening onto a series of three heavily landscaped courtyard gardens or facing the pedestrian street to the west with spectacular view over the square and the city to the west.
Related Project
Located at the eastern end of Dublin's north docklands, Point Village takes its name from its location alongside Dublin's largest theatre and events venue. The exceptionally well-connected site – only 12 minutes by light rail from the capital's main thoroughfare and 10 minutes via road-tunnel from the international airport – offered itself as the ideal location for a high-density, mixed use development to serve as the district centre for the project population growth in the surrounding docklands area.