Carrolls's Factory refurbishment wins RIBA Award
/
25/06/2012
/
Views 1035
---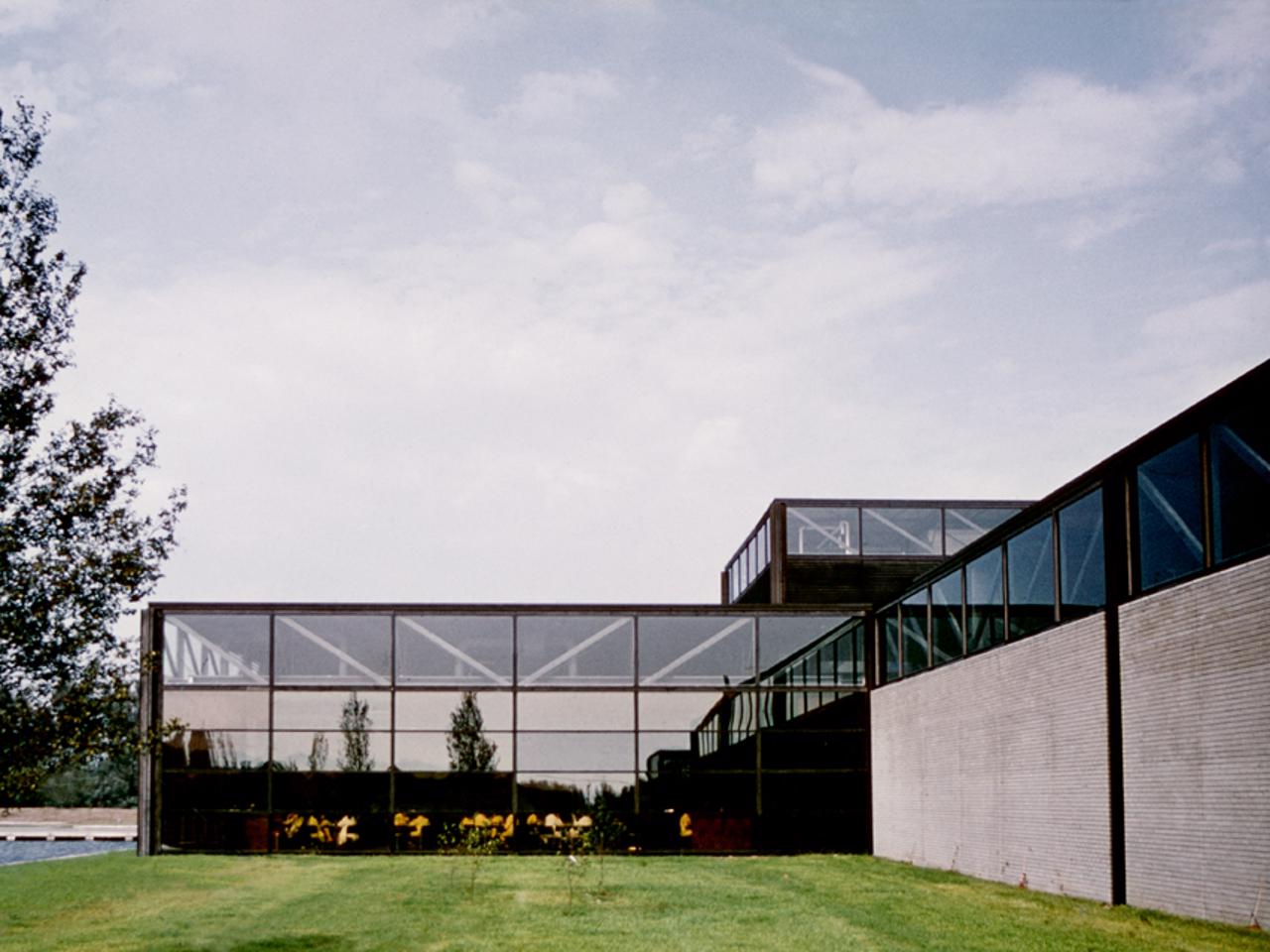 Continuing from the success of Aviva Stadium in the RIBA Awards in 2011, Scott Tallon Walker Architects has again taken an RIBA Award, this time for the refurbishment of Carroll's Factory, previously design by Scott Tallon Walker.
It is not often that a firm gets a chance do a makeover of one of their masterpieces.
The Original Carroll's Factory
which was completed in 1970 has received architectural recognition as one of Irelands finest modern industrial buildings designed in a Mesian style. The original building became a symbol of Ireland's emerging industrial base and the shift towards improved working environments.
In 2002, the building was acquired by Dundalk Institute of Technology (DkIT), to accomodate teaching and administrative facilities for the departments of Informatics and Creative Arts.
The challenge was to accomodate 10,000 sq metres of accommodation for the Institute's School of Informatics & Creative Arts without comprimising the architectural integrity of a building which is designated a protected structure while increasing the energy rating from G to B1.
The refurbishment of the PJ Carrolls factory in Dundalk is an example of how the best principles of sustainable design may be applied to a protected structure.
21/2/2011 - The PJ Carroll & Company factory has now been opened as the DkIT School of Informatics & Creative Arts
Related Project
The Carroll Company had been in the tobacco business in Dundalk town since 1824. In 1967 it was decided to relocate to a 30 acre site outside town. The new production facility was to be a showcase for the emergence of the confident Irish industrial sector, with an excellent working environment and to easily accommodate future expansion.
The building is recognised as one of Europe's finest examples of modern industrial building designed in the Miesian style.