Application under way for new €10m Ulysses Centre on St. Stephen's Green
---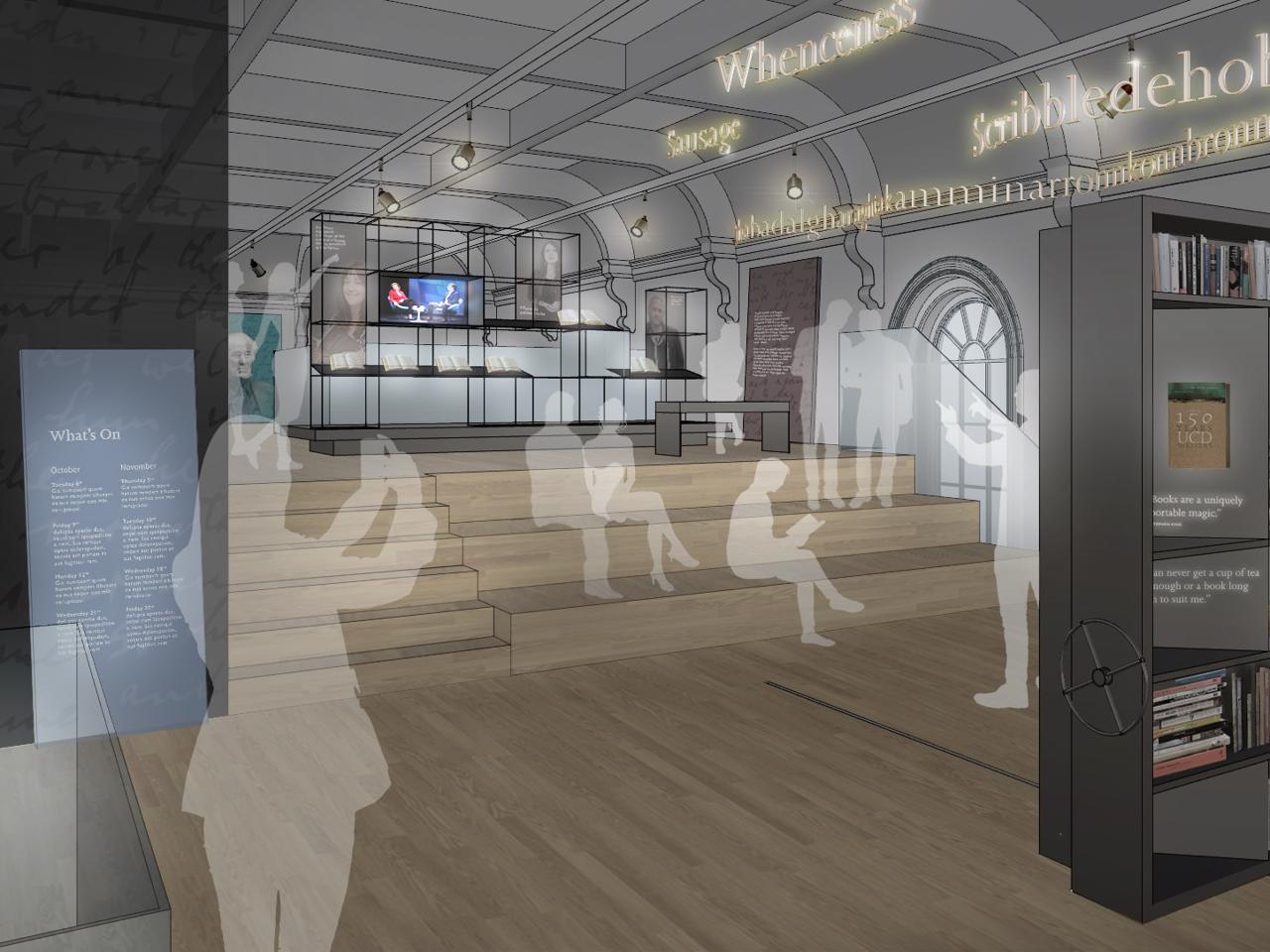 A planning application is due to be lodged for a new €10m international literary centre in the heart of Dublin. The Ulysses Centre, which is a partnership between UCD and the National Library of Ireland, is due to open at Newman House on St Stephen's Green in 2018.
The new centre will include a permanent exhibition space in the currently unused Aula Maxima, originally the university's main hall. Architects Scott Tallon Walker have produced a design for linking the Aula Maxima to the other Newman House buildings to improve access. Failte Ireland has provided a €2.5m grant towards funding the centre, with a "substantial" philanthropic donation coming from Martin and Carmel Naughton.
UCD says the Ulysses Centre will be a "rich resource for visitors to Dublin who will enjoy immersing themselves in a wonderful literary experience".
Related Project
A partnership between University College Dublin and the National Library of Ireland, the Museum of Literature Ireland (MoLI) is a new landmark cultural institution in the heart of Ireland's capital city.
Named for James Joyce's muse Molly Bloom and picturesquely located on the southside of St Stephen's Green in one of Dublin's finest historic houses, MoLI will celebrate our internationally-renowned literary culture and heritage from the past to the present, inspiring the next generation to create, read and write.
Immersive multimedia exhibitions, priceless artefacts (including Joyce's own 'Copy No.1 of Ulysses'), lectures, performances, cutting-edge children's education programmes, historic house tours, digital broadcasting, research facilities and a café set in one of the city's most beautiful and tranquil gardens will make the Museum of Literature Ireland a major contribution to the local and international literary landscape.
The Museum of Literature Ireland will open in Spring 2019.